Jungian Analysis & Psychoanalytic Psychotherapy in London
I am a Jungian Analyst and Psychoanalytic Psychotherapist. This means that I am interested in listening to you and helping you to understand how past experiences, often from childhood, affect your life today and the way you view yourself.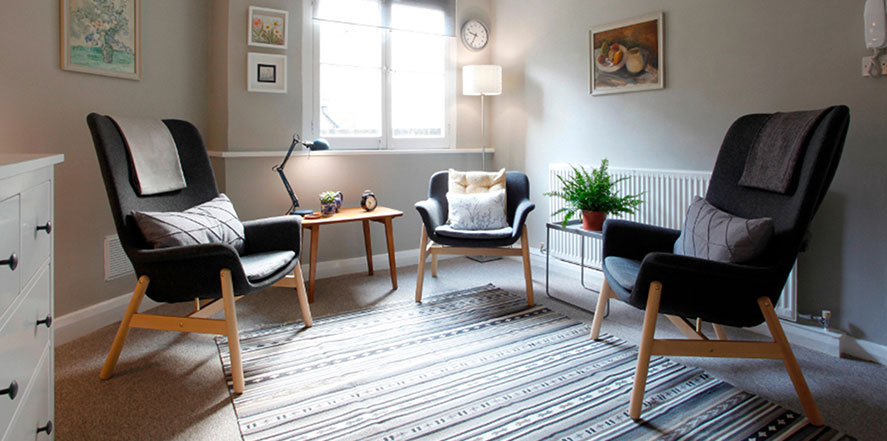 There is no particular point in life when people turn towards therapy, but it is often when confronted by some sense of not being able to move forward, or change. Significant events such as bereavement and loss, relationship difficulties, questioning who one is or feeling unable to get over past events are common reasons for seeking a therapist. Psychoanalytic treatment can bring about very deep-seated change. It's a process that aims for a better understanding of ourselves, and enables us to make sense of our difficult situations.
My approach is not to give advice or to be directive but in the forming of a therapeutic relationship to assist you in making your own choices.  This focus on helping you to develop a better understanding of your own experience can bring purpose and meaning to your life as you discover your own ways to move forward.
Jungian Analysis
Jungian Analysis is a treatment of choice for anyone who wants to make profound and enduring changes in their inner world and their ability to understand and relate to others. It's particularly suited for individuals who want to explore their difficulties via an in-depth, long term relational process. Jungian Analysis  is  a highly effective psychological treatment that not only offers relief from symptoms  but  can also help you to discover a more  authentic sense of self and further your creative potential.
Psychoanalytic Psychotherapy
Psychoanalytic psychotherapy is a specialist 'talking therapy' that fosters deep-seated internal change by increasing awareness of the individual's inner world and its impact on his/her ways of relating. Psychoanalytic psychotherapy is a highly effective psychological treatment that can be of benefit to individuals suffering with a wide variety of psychological problems.
My clinical experience
I have extensive clinical experience of both private practice and working as a senior clinician in the NHS, across a range of settings including leading services for adults with complex mental health problems. I have been working in the field of mental health since 1995 and have been a fully qualified analyst and psychotherapist since 2007. In my long standing career I have worked with people from a variety of backgrounds experiencing a wide range of emotional and relational difficulties and psychological distress, as well as providing supervision, consultation and mentoring to individuals and groups.
My training and work experience across different cultures has given me special understanding and insights into issues of transition and cultural complexity.
My London Practice
My psychotherapy consulting rooms are in Central and West London. I strive for realistic and meaningful change at all times, whether working with adults in short term or open ended therapy. I can provide treatment in both English and Polish. I also offer supervision and consultation to colleagues working in the field of mental health.
Considering starting therapy can be a difficult step to take but finding someone who is able to understand can feel like a relief.
Agata Pisula
I offer a confidential, safe and highly professional relationship in a caring and containing environment where you can discuss whatever may be troubling you and clarify areas of difficulty without fear of judgment.