What Is Psychoanalytic Psychotherapy?
Psychoanalytic psychotherapy is a form of treatment that fosters your understanding of yourself and your difficulties, as well as how you relate to others. As a psychoanalytic practitioner I listen carefully for those unconscious patterns that may be preventing you from living a full and creative life .We will work together in a mutual effort to   make sense of your experience helping you to think differently about your past, present and future.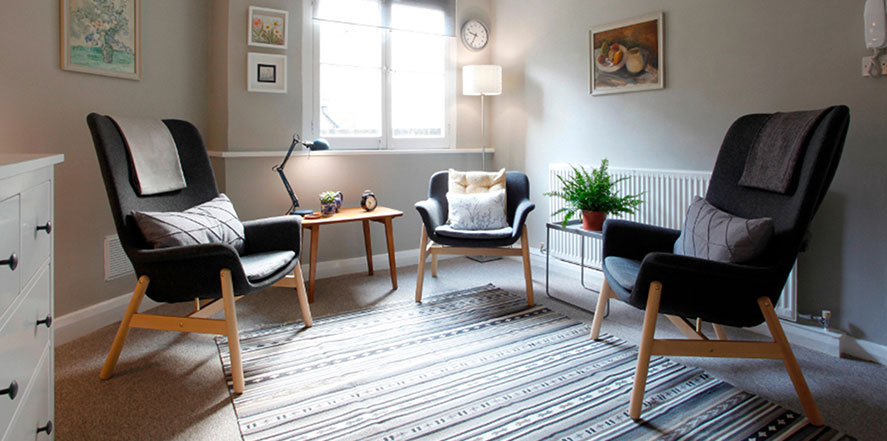 Development of Psychoanalytic approach
Psychoanalytic thinking, while influenced by the original work of the Austrian neurologist and founder of psychoanalysis, Sigmund Freud (1857-1939), continues to develop and evolve, responding to the constantly changing world we live in. Analysts or therapists use this growing knowledge and understanding to better help the people they treat. Psychoanalysis and Psychoanalytic Psychotherapy follow a similar path, the primary difference being that patient and therapist meet less frequently. But this treatment still offers the opportunity to explore long- standing and complex difficulties at greater depth than is possible in short-term therapy.
How Psychoanalytic Psychotherapy works
Psychoanalytic Psychotherapy looks at behaviours and symptoms as signposts that guide the deeper exploration of underlying problems. This way of working acknowledges that we don't always know why – and how – we do and feel certain things and get into the situations we do; unconscious processes can be at work. Early life experiences and patterns of behaviour (that may have been the way we survived a difficult early situation), can persist as a way of dealing with current circumstances. They can influence the way we cope and relate to other people in a manner that leaves us feeling stuck. We may recognise that these repetitive patterns are no longer useful but feel unable to do anything about them.
What happens in a Psychoanalytic therapy session?
A significant aspect of any psychoanalytic way of working is the relationship with the therapist which becomes the vehicle through which more buried and unconscious patterns of relating can be experienced, thought about and understood. This process encourages curiosity and will allow you to gain greater understanding of the ways in which past emotional experience can shape how we live, work and relate in the present. Through the experience of working together we'll be able to look at this in a 'live' way, and unlike in the past, it becomes possible to say or feel things more freely in the hope of finding new ways of relating and dealing with life's problems.
Psychoanalytic psychotherapy consists of meeting with the therapist on a regular basis for sessions that last fifty minutes. This stable, confidential structure gives us a chance to connect with and understand what's happening at a deeper level. This process may take time, and is not always an easy journey, but it facilitates deep internal change that allows you to feel more in charge of your own life.
I am available to work with adults in individual psychotherapy on both a short- and long-term basis; the frequency of sessions will be agreed with you according to your needs and personal circumstances, as well as my understanding of best clinical practice.
Who may benefit from Psychoanalytic Psychotherapy?
Psychoanalytic psychotherapy is a highly effective psychological treatment that can be of benefit to individuals suffering with a wide variety of psychological problems. You can read about the evidence for the effectiveness of the psychoanalytic treatment on this website.
More information about Psychoanalytic Psychotherapy
Agata Pisula
I offer a confidential, safe and highly professional relationship in a caring and containing environment where you can discuss whatever may be troubling you and clarify areas of difficulty without fear of judgment.