Why Are You Looking For Psychotherapy?
Is psychotherapy for me?
You may feel that you need support because anxiety and stress have become intolerable or you have experienced a major life event such as bereavement, ending of a relationship or retirement.
Alternatively, you may be experiencing a sense of dissatisfaction or lack of fulfilment and are searching for meaning in your life.
Each person looking for therapy has different needs and concerns; all are equally valid and of importance.Therapy can help with a wide range of emotional, relationship or work-related issues.
The thought of speaking to someone is a difficult and frightening step to take, particularly if you've had painful experiences in the past. Just admitting that you need help is a major breakthrough. Finding a therapist who you feel is able to understand you can be a relief.
Common Reasons for Seeking Therapy
What areas can I discuss in psychotherapy?
There are many reasons why you might be considering having psychotherapy or analysis, here are some that I am frequently consulted on:
Relationship issues:

especially when unhelpful or destructive patterns are being repeated

Suffering from stress, anxiety and depression

or experiencing mood swings

Difficulties with managing conflict:

In home life, work life or within yourself

Facing major life transitions:

such as marriage, becoming a parent, a new career, living in a new country, retirement

Bereavement & Grief:

Feeling unable to get over a loss like a death or relationship break up

Suffering from unexplained physical symptoms:

ME, IBS,

Dealing with history of trauma or abuse

Issues of identity

Issues with sexuality and sexual desire

Cultural and spiritual complexities

Personality Difficulties

Lack of confidence and low self-worth:

being self-critical, Impostor syndrome

Feelings of emptiness: lack of meaning and  fulfilment in life

Feeling alone or isolated
Analysis and psychoanalytic psychotherapy can help us at those moments when our thoughts or emotions are overwhelming, to the point of challenging our stability and  ability to function. This treatment aims for a better understanding of ourselves, and enables us to make sense of our difficult situations.
Considering starting therapy can be a difficult step to take but finding someone who is able to understand can feel like a relief.
What are the signs that you may benefit from psychotherapy?
Everyone's responses to emotional or psychological problems differ however there are some common signs that you may benefit from seeing an experienced psychotherapist rather than struggling on your own.
When you have an overwhelming

, prolonged sense of unhappiness, helplessness and sadness.

When problems

don't seem to get better despite your efforts or those from family and friends.

When it's difficult

to concentrate on day to day tasks or you struggle to perform daily activities.

When you are worrying

excessively, expecting the worst or feel constantly on edge.

When painful

thoughts, memories or dreams become overwhelming.
When you feel stuck and unable to move forward in life.

When you know your actions are causing you harm

; eating or drinking too much, using drugs, recreational or medicinal, or being aggressive, are harming you or others.
As a psychoanalytic therapist I am interested in listening to your unique experience and trying to make sense together of how your past affects your life today and the way you view yourself .The hope is that this will offer you new meaning and understanding that will help you find greater freedom to make your own choices going forward in life.
Benefits of psychotherapy
There is no particular point in life when people turn towards therapy but it is often when confronted by some sense of not being able to move forward, or change. This means we often think of therapy in terms of 'solving' issues or problems that we need help with .
The aim of psychoanalytic psychotherapy and analysis is to go beyond what is troubling you and to help you develop psychological strengths that will enable you to better face challenges and open up your capacity for greater fulfilment in life.
Psychoanalysis is not for everybody but at its best it is about a deep   internal transformation that leads to a greater freedom to be oneself allowing you to make previously unthinkable choices or living a life that once felt beyond reach.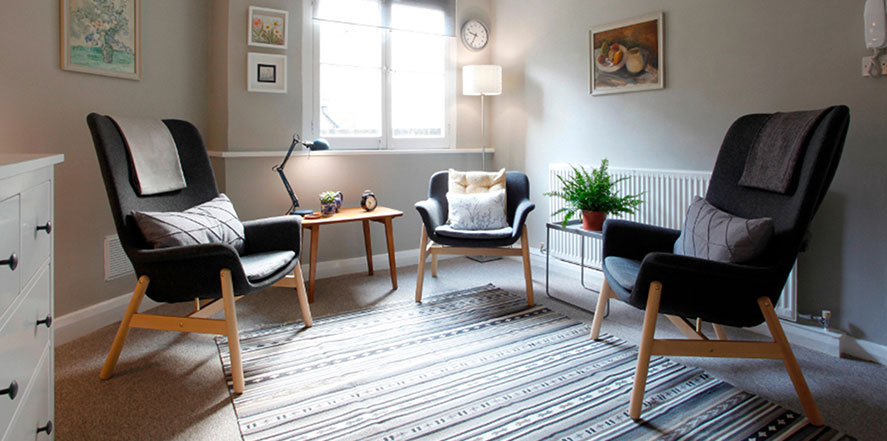 Is there evidence that psychoanalytic approach works?
There is a growing body of research into the effectiveness of psychoanalytic psychotherapy. The BPC website has a section referring to research evidence supporting the efficacy of the psychoanalytic approach.
The BPC website also has a section referring to research evidence supporting the efficacy of the psychoanalytic approach.
I offer more answers to your questions on my Frequently Asked Questions page where I also tell you more about therapy sessions, costs and practicalities of therapy.
Psychotherapy in London with Agata Pisula
I offer a secure and confidential space where you can discuss whatever may be troubling you and clarify areas of difficulty without fear of judgment.